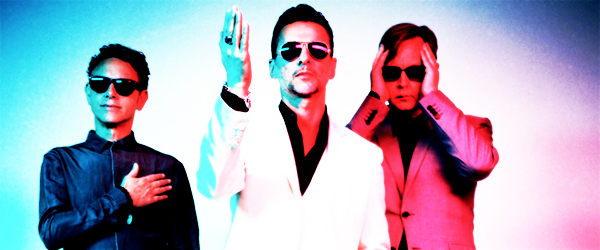 Today at a press conference in Paris, Modern Rock legends Depeche Mode announced European dates for the 2013 worldwide tour, as well as some details about their as yet unnamed new album.  The tour will kick off in at Tel Aviv in Israel in May with 31 dates already set, though North American shows have yet to be detailed.
Full details can be found on the official DepecheMode.com site: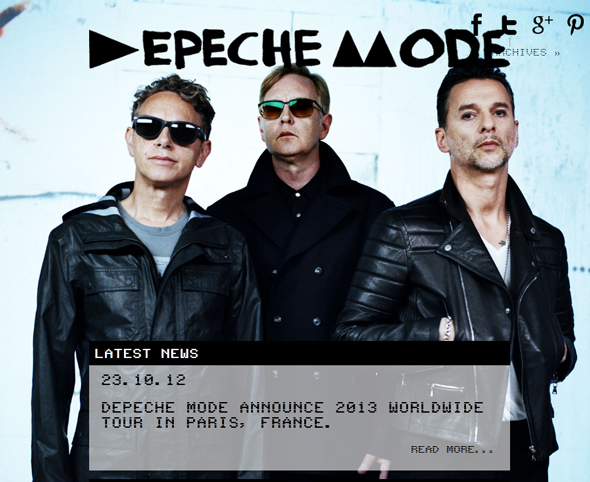 Here is a recap of the cities, dates, and venues as of the time of this writing:
May 7 – Tel Aviv, Israel, Hayarkon Park
May 10 – Athens, Greece, Terra Vibe
May 12 – Sofia, Bulgaria, Georgi Asparuhov Stadium
May 15 – Bucharest, Romania, National Stadium
May 17 – Istanbul, Turkey, Kucukcifikpark
May 19 – Belgrade, Serbia, USCE Park
May 21 – Budapest, Hungary, Puskas Ferenc Stadium
May 23 – Zagreb, Croatia, Hipodrom
May 25 – Bratislava, Slovakia, Inter-Bratislava Stadium
May 28 – London, United Kingdom, The O2 – London
May 29 – London, United Kingdom, The O2 – London
June 1 – Munich, Germany, Olympiastadion
June 3 – Stuttgart, Germany, Open Air Buhne Am Mercedes Benz Museum
June 5 – Frankfurt, Germany, Commerzbank Arena
June 7 – Bern, Switzerland, Stade De Suisse
June 9 – Berlin, Germany, Olympiastadion Berlin
June 11 – Leipzig, Germany, Red Bull Arena
June 13 – Copenhagen, Denmark, Parken National Stadium Denmark
June 15 – Paris, France, Stade de France
June 17 – Hamburg, Germany, Imtech Arena
June 22 – Moscow, Russia, Lokomotiv Stadium
June 24 – St. Petersburg, Russia, SKK Arena
June 27 – Borlange, Sweden, Peace & Love Festival Grounds (Peace & Love Festival)
June 29 – Kiev, Ukraine, Olympic Stadium
July 3 – Dusseldorf, Germany, ESPRIT arena
July 7 – Werchter, Belgium, Festivalpark (Rock Werchter Festival)
July 11 – Bilbao, Spain, Kobetamendi (Bilbao BBK Live Festival)
July 13 – Lisbon, Portugal, Passeio Maritimo De Alges (Optimus Alive Fest)
July 16 – Nimes, France, Antique Arena
July 18 – Milan, Italy, Stadio Giuseppe Meazza
July 20 – Rome, Italy, Olympic Stadium
July 23 – Prague, Czech Republic, Synot Tip Arena
July 25 – Warsaw, Poland, Stadion Narodowy
July 27 – Vilnius, Lithuania, Vingis Park
July 29 – Minsk, Belarus, Minsk Arena
Rock Subculture Journal will be covering the shows in Hungary, Croatia, Slovakia, and the United Kingdom.
Below is a special video on YouTube with new music and images from their studio…
Depeche Mode actually is my all-time favorite band/artist, so you can expect significant coverage of their shows when the time comes next year.
Click on the image below for the latest and up to date full Rock Subculture Journal schedule of pop and rock music concerts/tours coming up for review (2013 Rock Subculture Schedule):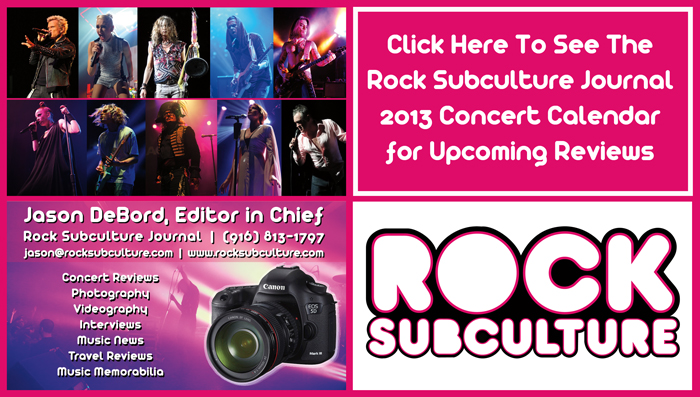 Jason DeBord