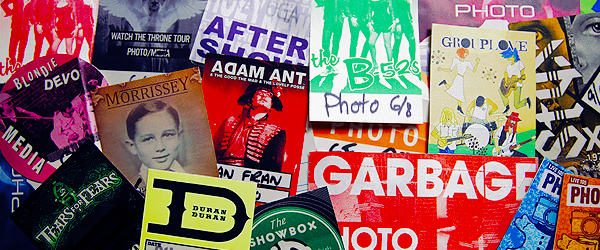 2012 was an amazing year for both new music and live concert events, and although writing this "year in review" proved to be a monumental task, it was fun for me to do it to relive some special moments and appreciate the opportunities I had over the past 12 months to find new music and attend so many awesome live shows.  It's funny because many concerts and tours are announced with little notice, so at the start of any given year, you don't really know what to expect, and 2012 definitely held a lot of surprises.  When all was said and done, I ended up going to 58 concerts in 2012, each of which featured anywhere from one to seven artists, so that is a lot of live performances.
Obviously, lists like those that follow below are a reflection of the author and his or her personal, subjective tastes, so all are truly a reflection of the kind of music that most moves and inspires me.  I have a pretty broad taste in music, but I think what I like the most is reflected by my choices.
This is a VERY long feature, so keep scrolling to make sure you see the following sections:
Top 10 Concerts, 2012
As noted in my opening, I attended 58 concerts this year, and honestly there was not so much as a mediocre show in the bunch, which is remarkable. Admittedly, I do only take the time to see artists to whom I'm positively predisposed, but all the same, bands and performers have off nights and such… but I have zero regrets about taking the time and resources to go to each and every show. So, obviously, not being on this list of the Top 10 does not mean that it was an unremarkable show, and it was very hard to come up with this list. Of course, my own circumstances and unique experience may differ from someone else's at the same show, so it's completely subjective. In short, it was an amazing year for live music.
Since I've already given (at times lengthy) reviews of all of these shows in their respective shows, I'll keep my explanations relatively brief.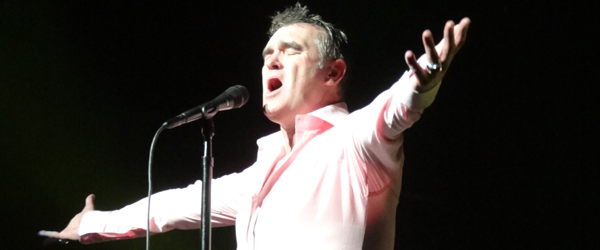 Top 10 Concerts #1: TIE
Morrissey at Castle Theater | Maui, Hawaii | 5/18/2012 – [FULL REVIEW]
Morrissey at Kaka'ako Beach Park Amphitheater | Oahu, Hawaii | 5/19/2012 – [FULL REVIEW]
Morrissey at Bob Hope Theater | Stockton, California | 5/26/2012 – [FULL REVIEW]
This was more of a concerted Morrissey adventure… how can I pick just one show? I hadn't seen him for years (as an aside, Morrissey & The Smiths are also part of my top five favorite bands/artists of all time), and at the time there were no U.S. shows announced, so I thought Moz + Hawaii… could it get any better than that (answer: not really).
The first show in Maui was pretty awesome. I did feel like a bit of an outsider though, as there was a large contingent of megafans that had been following him all over the world. The venue was tiny, and was not filled either. I managed to make it to the front row in this tiny venue (with a low stage – always the best) and it was by far the closest I'd ever been for one of his shows. Amazing. It was just incredible all around – great sound, performance, set list, crowd… As mentioned in my original review for the Castle Theater show, the first time he reached down to shake my hand was remarkable – he even grasped it for a moment and gave me this look, followed by a respectful sort of nod with eyes closed, as he sang. It was like he totally got that I was a huge fan, and I'd been waiting for this moment.
The show the next night was the same yet completely different – outside instead of inside, tall stage instead of short, the songs were changed up a bit – but again, I was in the front row, and it was another amazing show.
After I booked the Hawaii trip, some California shows were added, and since Stockton is not too far for me to drive, how could I not add that show in… I had a photo pass for that one, and it was one of those shows with electricity in the air, where you have no idea what will happen, but believe anything is possible. It was an AMAZING show, and one of Morrissey's biggest fans and followers, Douglas, called me a week or two later and said that it was probably the best show he's ever been to (and he's been to over 100), so that is saying something. It was a crazy awesome show, Morrissey seemed to be beaming, there was the moment with the fan reading her feelings to him, the crazy rush for the stage at the end. It was an epic event.
So, like I said, it was more of an overall adventure into the world of Moz, for the most part, more than a mere set of concerts. Definitely one of the top highlights of my year.
Here is the moment it all started for me, with "How Soon Is Now?" in Maui… one of the greatest pop songs of all time…
Top 10 Concerts #2: Coldplay iHeart Radio at Club Nokia | Los Angeles, California | 2/8/2012 – [FULL REVIEW]
This show wasn't just some ordinary concert, it was more like an adventure in life. It all began with the announcement and scramble to get one of a handful of "GA Pit" tickets for the show at the 2,300 capacity Club Nokia, as they were sold online and will call only for the special one off show benefiting two charities. Once in L.A. the day before, it was announced that the special Jimmy Kimmel Live! show that was supposed to happen the night before this Club Nokia gig was canceled and rescheduled due to Chris Martin fighting the flu. Even so, me and others showed up very early the day of the Club Nokia even in hopes of securing a spot in the front row of the general admission pit (though there was some risk that this show, too, might be rescheduled). It was actually the earliest I've ever shown up for any concert – about 8am…
In the end, the show did happen, and it was one of the best concert-going experiences of my life. It was amazing – being that close to this legendary band performing for us in this small venue. In spite of his sickness, Chris Martin and company put on an incredible show, though, funny enough, I was so close to the stage that Chris Martin's sweat got into my mouth a few times, and I got sick myself immediately thereafter (as did my friend Dianne that was next to me – we called it the "Coldplague".
The only bummer about this show is that it was broadcast live on the Internet by promoter iHeartRadio (that's the good news), but it was never rebroadcast or otherwise made available (in whole or in part) every again, so I've never had a chance to see it other than live. My hope is that someday I will see it again on video, but it will be one year on soon, so I don't know if that is a dream that will ever come true.
I only shot one video during the show (since I thought it was all going to be available in professionally shot and produced form) – "Everything's Not Lost" (you can even see the videographer pass in front of me):
My friend Mike, two people to my left, also shot some video including one of "Us Against The World"… (though I'm mortified I can hear myself singing along in bits)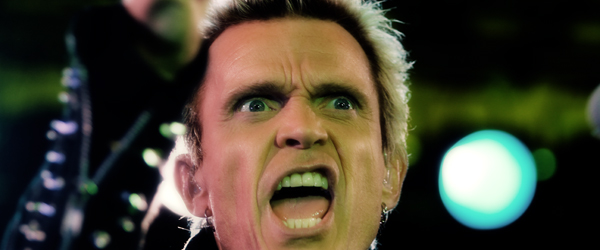 Top 10 Concerts #3: Tie
Billy Idol at Showbox SoDo | Seattle, Washington | 10/26/2012 ("Play My Birthday Billy Idol dot com" Concert) – [FULL REVIEW]
Billy Idol at Hult Center for the Performing Arts | Eugene, Oregon | 10/28/2012 – [FULL REVIEW]
I love Billy Idol, and have a tradition of seeing him perform in concert at Mountain Winery as part of their Summer Concert Series. Unfortunately, this year there was no such show, and it appeared that Billy Idol and his amazing band would have no U.S. dates in 2012 other than an appearance at a charity event in L.A. (by MusiCares at Club Nokia in Los Angeles), which I went to, for my annual Billy Idol fix, though it was limited to just a three song set.
But, there was a young man, Michael Henrichsen, who had a dream to have Billy Idol play his birthday party in Seattle. He somehow made this dream a reality via his www.playmybirthdaybillyidol.com website, and Billy Idol agreed to do the show. And what a show it was. It became a worldwide mainstream media event, with much television coverage. I had the privilege of being among the pro photographer for the first three songs of his set, and the energy from both the stage and the crowd was amazing. It was definitely one of the highlights of my year, and something I will never forget – an incredible show.
A second show was added on in Eugene, Oregon, so it was like one extended event for me, and as a result of a complete mix up with booking my own travel on this one in-between shows and cities (travel tip – always make sure to check the "AM" and "PM" on your flight arrangements!), I ended up taking a very round about way from Seattle to Eugene, and, as a result, met Billy Idol's guitarists Steve Stevens and Billy Morrison at the airport while connecting flights.
The show in Eugene was completely different, but just as fun, and because it was seated rather than GA, I got to enjoy more of it as a fan from closer up (from the second row) after shooting my photography compared with the crazy Seattle show, where I made my way to the back for the majority of the show.
All in all, Billy Idol is the real deal, and can put on a show like no one else, and I hope to have a chance to see him (somewhere) again in 2013 to keep my fix going.
Here is video caught with my pocket camera in Seattle from later in the show after I bailed to the back (well, middle really) of the packed Showbox SoDo:
Top 10 Concerts #4: Duran Duran at Mountain Winery | Saratoga, California | 8/9/2012 – [FULL REVIEW]
As mentioned, Duran Duran is one of my all-time favorite bands going back to grade school, so any time I see them live, it is epic. This year though, I got to see them at my favorite venue, Mountain Winery, from second row center at the intimate outdoor winery. I also got to shoot the band with my pro camera for the first three songs, which was a real honor. It was an awesome, awesome show in addition, and by the time the encore rolled around, those of us in the first few rows (and beyond) moved up stage side and it was quite a celebration. Myself and friends even ended up in some of Nick Rhodes' own photos shot from the stage.
Below is one of the highlights for me, a video I shot of "Save A Prayer":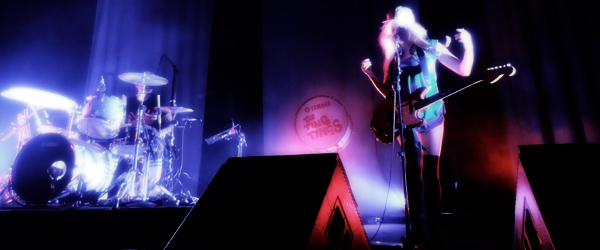 Top 10 Concerts #5: The Ting Tings at the Fillmore | San Francisco, California | 3/25/12 – [FULL REVIEW]
Since The Ting Tings produced both my favorite album of the year and favorite song of the year (spoiler – as explained below), it is probably no surprise that one of their concerts would rank quite high on this list as well.
This was my first time seeing the band live, and I think my only complaint could be that it all went by so fast. A spectacular show, the highlight being "Hit Me Down Sonny" (which I will discuss in my Top 10 Songs entry, along with the video of that song from this show). Below is the video I shot of the closer, "That's Not My Name":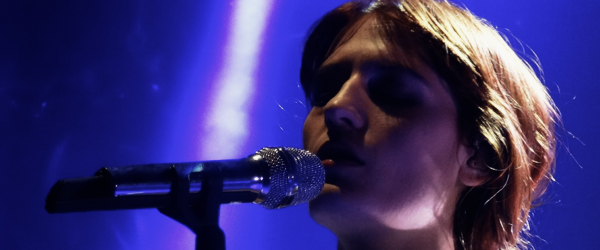 Top 10 Concerts #6: TIE
Florence + the Machine at The Mondavi Center, U.C. Davis | Davis, California | 4/18/12 – [FULL REVIEW]
Florence + The Machine at The Hollywood Bowl | Los Angeles, California | 10/8/2012 – [FULL REVIEW]
I was thrilled to see Florence + The Machine at the fantastic Mondavi Center early this year, and it was such an epic experience (all from the vantage point of front row center) that I had the mixed reaction of feeling that it could never be matched, but wanting to try all the same. I ultimately found myself with front row tickets to see her again at the historic Hollywood Bowl, and tried to curb my expectations, as it couldn't be as grand as the show I'd already experience.
Well, somehow it was. It was altogether different, but just as awesome. The first was indoor and more formal – the second outdoors, vast, and with totally different energy.
They put on an incredible show both times, and I'm left wondering if that is just how they do it, or if I'm incredibly lucky. And I'm not sure how the old adage "third time's a charm" might apply, but someday I will know.
I will highlight the contrasts with the same song ("No Light, No Light") at both venues as part of my Top 10 Songs list, so below is one of several I shot at both venues, ("Dog Days Are Over" at Mondavi Center):
Top 10 Concerts #7: No Doubt at Gibson Amphitheatre (Night 6, #NDnight6) | Universal City, California | 12/04/2012 – [FULL REVIEW]
When I heard about No Doubt and the six night residency at Gibson Amphitheatre, I knew I had to go see this band that has been apart for so, so long. They did not disappoint. In fact, I would say that they are better than ever (and even look better than ever!), accompanied with an incredible new studio album.
It was not easy (see my full review), but I did ultimately make it to the front row and the show was easily among the best I've seen all year. It was just amazing, and I'm hopeful that they launch a full U.S. tour in 2013, so I can do it all again.
Below is a video of "Ex Girlfriend" I shot during the show:
Top 10 Concerts #8: Garbage at The Pearl at The Palms Casino Resort | Las Vegas, Nevada | 4/14/12 – [FULL REVIEW]
This was another band reunited after a very long break, and one of the first shows marking their return to the music world as a group, also stronger than ever and backed by an incredible new studio album.
The fans in attendance filled The Pearl in Las Vegas with some of the most potent energy in a concert setting I'd ever felt – with most in attendance from other states and even other countries – the pent up demand and excitement about the return of Garbage was overwhelming. Even so, the concert positively blew me (and I'm sure many other fans) completely away.
To see the band take the stage (and it is a giant one at that – thankfully – as it helped me get a front row spot) and go to work was very gratifying… Garbage has always been a band that strives to understand, support, and connect with it's fans (some of whom go through life feeling like outcasts and perhaps misunderstood), and I think the fans wanted to support the band in their endeavor to be a band again, and it was awesome to see such mutual admiration between fans and artists.
The show was outstanding, and I had the privilege to see them again later in the year in San Francisco, but it was the literal return to the stage that really stood apart for me from most of the other shows I went to this year.
Below is a video I shot of one of my favorite songs of theirs, "Cherry Lips (Go Baby Go)":
Top 10 Concerts #9: Metric at The House of Blues Las Vegas | Las Vegas, Nevada | 10/6/2012 – [FULL REVIEW]
Metric produced one of my favorite albums of the year, so I was determined to see them perform some of it live… somewhere… and that resulted in one of three trips to Las Vegas (though I ultimately caught them again as part of Night 2 of "Not So Silent Night").
Thanks to the "Pass The Line" feature at The House of Blues (and showing up many hours prior to doors), I was the first concert goer into the venue and secured a spot front row center at what is now one of my favorite venues (awesome design, beautiful, excellent sound, and just the right size).
The band was in top form, played flawlessly, had amazing energy, and played a lot of songs from Synthetica. It was just a perfect show, and had resulted in my being an even bigger fan of theirs, and I will absolutely see them again and again any chance I get. There is no one else like them, and they are incredible songwriters and musicians. The more I hear interviews with them, the more I really admire and respect them as artists, and I'm so glad I made the trek out for this show – it was fantastic.
I already shared this video in my Top 10 Songs section, but it was the only one I shot at this show, so if you skipped it the first time and now interested, here it is:
Top 10 Concerts #10: New Order at The Greek Theatre | Los Angeles, California | 10/7/2012 – [FULL REVIEW]
New Order happened to be one of the other bands among my "top five" favorites of all time, and having seen them in December 2011 at their historic return to London at The Troxy, I could not wait to see them again here in the States.
As it should so happen, that ended up being at the historic Greek Theatre in Los Angeles, more to do with the fact that it conflicted with other concerts already arranged, but it ended up working out perfectly, as it was an incredible show at an amazing venue. I put in the time and showed up many hours early for this one, even though I had GA Pit tickets, just to make sure I was in the front row. Funny enough, I was the second person to start and wait in line (but just minutes) so I was right up front to see this favorite band of mine perform from an amazing vantage point.
They put on quite a show, and I'm just so pleased to have an opportunity to see the legendary New Order play live. They are one of the best and most ground-breaking bands of my generation, and I look forward to seeing what they do in the studio and on the road in 2013.
Below is a video I shot of "Blue Monday" (one of the greatest pop songs ever recorded):
Full Rock Subculture Journal 2012 Concert Review Reviews Listing
Top 10 Albums (2012)
Basically my criteria for Top 10 Albums is that the studio album must have been released in the United States sometime during 2012.  In an era in which singles rule and albums are seen by some people as uninteresting/unnecessary vestiges of the past, I feel it's important to recognize those artists who continue to keep the format alive and produce awesome and complete works in the traditional album format.
Top 10 Albums #1 – The Ting Tings: Sounds from Nowheresville (released February 24, 2012)
If someone told me on New Year's Day 2012 that a new album from The Ting Tings was going to be, hands down, my favorite album of the year, I wouldn't have believed it.  I really enjoyed their first album, We Started Nothing (particularly the two biggest hits – "That's Not My Name" and "Shut Up And Let Me Go"), but I was more of a casual and curious fan.
Early this year, their second album, Sounds from Nowheresville, hit the streets, and to say I was blown away by this album is an understatement.  This album, song by song, front to back, is a masterpiece.
I found quite fascinating that the UK duo – Jules De Martino and Katie White – had more or less completed a second album back in 2010, which was to have been titled Kunst, and scraped it after it turned out different than they ultimately hoped, with De Martino explaining to Digital Spy in an interview:
"We were in Berlin where there is a great electro scene, and so we made songs like that, but quickly realised that everything on the radio was Euro-pop shite. We didn't want our record to be tarnished with that brush."
Just as interesting to me is the mixed critical reception of this album, with reviewers either loving it or not being too impressed by it, which to me in some rare cases indicates that something might be a bit ahead of the curve, and people need time to catch up to the innovation and sound, much in the same way as the Beastie Boys second album, Paul's Boutique, which is now considered by many to be one of the best albums (of any genre) of all time.
For me, Sounds from Nowheresville is one of those rare albums that you just completely connect with from the start…  you listen to the first song and hit the "back" button to hear it again, and it takes quite some time to make it through the entire album, because it is just that magnificent.  And all of the songs feel as though they were born from different ideas; though there is a definite consistency throughout the work, there is no redundancy – each song is great as a stand alone, and no two sound alike.
The opening, "Silence", is just brilliant, catchy, poppy, and stripped down simple, but stripped down to their unique sound.  And I found in their live set, this is how they open their shows as well, which is just awesome.  A remix of the song also appears on my top remixes list below, and is one of the reasons that the Deluxe version of the album is the one to get, as it has nine additional tracks, including "Hands", which was a track from the abandoned Kunst album.
The second song, "Hit Me Down Sonny", is actually my favorite song on this album (and as you make your way down this article, will see I named it as my #1 song of 2012 as well).  So more on that later, but suffice it to say, I've never heard a song from anyone that sounds anything like this one.
"Hang It Up", was released as a single and video late last year, in advance of the full album, and to me, of all the songs, maybe sounds the most like the hits from We Started Nothing.  Love this song, but it didn't prepare me for what was to come with the full album.
"Give It Back" kind of reminded me a bit of the sound of some bands in the early 90s, like Sonic Youth, and some of the 4AD bands like The Pixies, The Throwing Muses, etc.  But maybe with a bit more R&B and pop infused in the mix.
Like "Hit Me Down Sonny", "Guggenheim" was another song that had me react like, what is this that I'm listening to… starting a bit simple with some kind of monologue that reminded me a bit of the movie Grease, and then it transitions into something else entirely.  But it also makes me appreciate the song order of the album, as this song is a bit of a stylish break mid-album that gives a feeling that this is a very European influenced album.
I'm so used to albums where halfway through, it's obvious that they artists have kind of run out of fresh ideas, and the next track, "Soul Killing", runs very much counter to that – this could easily be my favorite song on the album, but it's one of those rare albums where all the songs are just that good and different… and I never tire of listening to it.  "One By One", that follows, is the same way, and is a song in a totally different genre – much more electronic – yet it all flows together beautifully.  In fact, "One By One", to me, almost sounds like it could fit on the soundtrack for Drive.  Kind of like a 2012 version of a song with an 80s soul, and in parts it transitions into something that sounds more like something from the same wheelhouse as some Portishead songs.  Amazing versatility in this band, in that they produce such a varied group of songs, yet it all sounds so much like The Ting Tings.
"Day By Day"… another song that could, for me, be song of the year in consideration of all songs by all artists… and such a showcase for Katie White, who has such a beautiful voice that can also reflect some vulnerability, which is counter to what comes across in many of their other songs.  The Ting Tings published a video with a slowed down and acoustic version on this song on their official VEVO YouTube channel earlier this year that is just brilliant…  (LINK)  Love her voice!
"Help" is in this same, softer territory, which is another one that gives us another side of Katie and her beautiful voice…  I love bands that can bring some variety in songs as well as produce songs that go through changes, and by the time I got to this song on the album, I knew that it would be my favorite of the year.  Truly, a masterpiece, and if people don't "get it", they are really missing out and have my sympathy (not in a condescending way, but absolutely genuine)  This is what music is all about – finding gems like this to serve as the soundtracks to our lives.
The main part of the album closes out with "In Your Life", which has a bit of a vibe to me like a closing scene from a Tarantino film.  And again, another song with a different sound that touches on different emotions and elicits different feelings and attitude.  And even though this is the last song of the standard album, there are an additional nine tracks on the deluxe version, none of which are filler or throwaway.
This album has made me such a huge fan of this band, and I really can't wait to see what they might come out with in the future.  And seeing songs from this album performed live in San Francisco early this year definitely ranked as one of my favorite shows from 2012.
Top 10 Albums #2 – Metric: Synthetica (released June 12, 2012)
I've become a huge Metric fan, and for me, they are one of the more exciting and fascinating bands making music today.  In my opinion, Synthetica is their best album to date.  Though there are songs on prior albums that are of the same quality, I think Synthetica is their best album.  The songwriting is solid and the songs are uniquely their own, but I think all of them meet their own "campfire" test of working with all of the tech stripped away.  This was put to a test of sorts at one of the two shows I've seen them play at live, earlier this month at Night 1 of "Not So Silent Night" in Oakland, in which their equipment and instruments did not show up for the gig, and they performed anyway with a borrowed piano, acoustic guitar, and harmonica.  There is no stopping this band, and like I wrote in my review of their headlining show at The House of Blues in Vegas in October, "[t]hey make brilliant music that wants to be free – that wants to be played live"…
So this album is just awesome.  It wasn't as hard for me to choose the top albums of the year, but arranging them in some kind of order was more difficult.  Synthetica could just as easily have been my favorite album of the year, but there were a number of amazing albums, so I guess sorting it out is a good problem to have.
It comes across to me that a lot of thought and discussion went into figuring out the track order on the album, as it all flows wonderfully.  "Artificial Nocturne"…  I can't imagine any of the other songs adequately painting (with sound) the atmosphere and world that these songs "live" in…  it gets your attention, and like a lot of Metric songs, goes through changes quite nicely, and that's something that this band does with the best of them (from New Order to Nirvana to The Pixies) – taking the listener on a journey and melding together different bits of music to make something really magnificent.  And I fell in love with "Artificial Nocturne" at first listen, and remember wondering if they opened with the best, or if I was in for something incredibly special, and it proved to be the latter as the opener melted into the second track (and first single) "Youth Without Youth" – an even more incredible song.  With it, Metric proves that you can create music that is super catchy and hooky without being saccharin and distorting raw vocals into some Garmin GPS-sounding Auto-Tune mess.  Emily Haines has an amazing voice that doesn't sound like or mimic anyone else – her voice breathes into any song and you immediately recognize that gift as hers… and James Shaw's guitar perfectly compliments her heading vocals through this and every song on the album.
Like that first transition, "Youth Without Youth" blends magically into "Speed The Collapse", and the consistency of the beat makes you feel like everything is quite upbeat and going somewhere, even though there are elements to the songs which run counter to that…  but it's all cohesive and yet different song to song, just like any classic album is supposed to be.  The funny thing is, the next song, "Breathing Underwater", for me sounds like a song that is almost anthemic, and I could see them playing this to a huge stadium, even though they aren't really that kind of band.  It's layered and builds in the same way you might expect with Coldplay during a peak moment in one of their huge shows.  So imagine my surprise, during that fateful "Not So Silent Night" show in Oakland a few weeks ago, when Emily and James played this song stripped.   Again, I think it really speaks to and illustrates the brilliance of their songwriting, that they can produce a brilliant, polished, electronic-driven track in the studio, and, on the fly, play it acoustic and deliver it in such a totally different form.
"Dreams So Real", which follows, is almost like a companion piece to "Breathing Underwater", whereas the former is uplifting, "Dreams So Real" kind of brings you back down to earth and is a bit more solemn.  And this is immediately contrasted with the more playful "Lost Kitten" that follows.  In the context of the album, this song is very much stripped down to a more basic beat and illustrates Emily's incredible vocal ability to bring the song to life almost exclusively on the merits of her vocals.  This song proves the old adage, "less is more", also can apply to music.
"The Void" is now among my very favorite Metric songs, and is really tied with "Youth Without Youth" for my favorite on this album, and another one that shows how this band defies broad genres of music and really breaks the mold with preconceptions of music being made today.  They have the ability to create this catchy music that demands repeat listen, yet they don't sound like anyone else.  They really understand how to create music that connects with their audience immediately, and I get the sense that they don't struggle to find the hook, but that is what they build on.  The title track, "Synthetica" for me is really all about the chorus, as it is faster and there is not as much to sonically grab onto in the first half of the song other than the chorus – I actually preferred the stripped down version played live a few weeks ago (which you get a sense of a little after two minutes into the studio version, which is what totally makes the song for me – that transition).  And again, the layout of the tracks on this album work perfectly, as the next song, "Clone", is more of Metric in a stripped down mode, so you have that nice rise and fall on the song level and the song by song level.
For me, the one song that didn't click with me was "The Wanderlust", which feels a little like a mismatched puzzle piece in a brilliant mosaic, but I guess you could say it adds character.  Then the album proper closes out strong with "Nothing But Time", which nicely bookends with "Artificial Nocturne" in many ways, and has a similar feel to the song in the midpoint, "Breathing Underwater".
The "Deluxe" version of the album includes five bonus tracks – acoustic versions of "Youth Without Youth", "Breathing Underwater", "Synthetica", "Gimme Sympathy" (from Fantasies, and which of late has served as the show closer in stripped down form in their live gigs, and "Strange Weather" (which is a cover of the Tom Waits song).  The "Deluxe" version is obviously the one to get (and costs the same as the normal version on iTunes).
In any event, I obviously love this band, their music, and in particular, this album, and can't recommend it enough.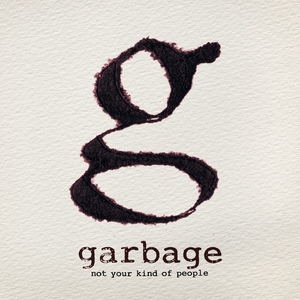 Top 10 Albums #3 – Garbage: Not Your Kind of People (released May 15, 2012)
I cannot tell you how excited I was at the news that Garbage would be producing a new album, and taking it live.  But since the band had not worked together really since 2006, and the good news broke in 2010… it's been a long time coming.  And usually when bands split and come together years later, in a totally different music scene, and industry even, well, high hopes are usually shattered by the results.  Somehow, Garbage crushed this trend, but in many ways it is not a surprise, as they've always struck me as great musicians, but professionals as well, and with Butch Vig's amazing success working with other artists over the years, I would imagine that this band must mean a lot to him.
Not Your Kind of People…  overall, it sounds like Garbage, many years later – in a good way, even better, but like they haven't skipped a beat in terms of their musical ability, yet as contemporary as possible, though I've always considered their sound and approach to be ahead of their time.
"Automatic System Habit", the opener, is a great as any of their past hits.  Distinctly Garbage in sound, attitude, lyrics, pace, hook.  You start this album, and immediately you know, 'Garbage is back'.  Truly a band that should have been bigger than it ever was – though they had amazing success and hits, they should have been filling huge stadiums, and as I mentioned in my review of the second show I saw them at this year in San Francisco at the Warfield in October, I think part of this is a result of the fact that they were an amazing "alternative" band in the 90s, a decade in which the masses had particularly bad taste in music.
"Blood For Poppies" is my favorite song on the album (more on that in my Top 10 Songs list), but I'm a big fan of the title track, "Not Your Kind Of People" as well… the funny thing being that is has a slight vibe from their "The World Is Not Enough" James Bond film track, and kind of a slight happy/somber folk type Beatles sound to it, all of which are in stark contract to the lyrics, which are oh so Garbage.
"Felt" opens with an almost Nirvana sounding guitar riff (for those who don't know, drummer Butch Vig was the producer on Nevermind), and then transitions into a very 90s alt-punk sounding bit, then again another shift about 1:30 in… then back again… it's almost like some kind of musical journey through 90s alternative rock and puck genre, and at 2:20 gets positively Lush-like with Shirley's vocals.  This is such an amazing song, which makes me feel like it's some kind of Garbage-Nirvana-Pixies-Sonic Youth-Throwing Muses-Lush-Breeders-Beatles love child.  Spectacular.
The whole album is an amazing musical journey which reveals how brilliant this band is, with everyone contributing in such incredible ways.  Like "Sugar", which doesn't sound like any song they've done before, and doesn't sound like any song I've heard before…  and is the perfect set piece to demonstrate the amazing musicianship of this band, who produced this album free from the interference of any record label.  This "Sugar" is pure, pure Garbage, undiluted.  The same with "Battle in Me", which is a guitar riff driven tour de force in kick ass music.  "Man On a Wire" is the same – brilliant beat, drums, guitar riff, and Shirley Manson's peerless voice and delivery.  I wish songs like this could be the soundtrack to my life, but I'll never be this cool.
Which funny enough leads to the next song on the album, "Beloved Freak"…  the band's gift to their fans that maybe aren't so cool, or understood.  I don't know if I'm correctly interpreting their lyrics, but the song is really a gift to their fans, even saying "[y]ou're not alone" and "[w]hen we're gone we will remain", which I assume is a reference to them as a band and their music.
Garbage is one of those bands where I really love all of their music, but I think if I had to choose a favorite, I'd pick this newest album.  It's that good, each and every song.  And 2012 was awesome for me, as I got to see one of their first shows in Las Vegas back in April, and compare and see how they've evolved with all of their touring this year when I saw them again in October in San Francisco.  As amazing as this band is, I get the feeling that they have not peaked, and more is to come.  And that is remarkable.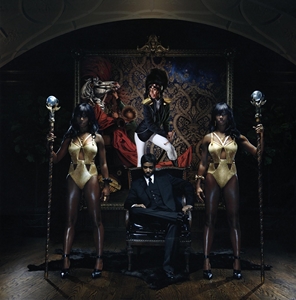 Top 10 Albums #4 – Santigold: Master of My Make-Believe (released April 21, 2012)
I was a huge fan of Santigold's first eponymous album released in 2008, which, like the sophomore follow-up Master of My Make-Believe, is just great song after great song – all unique and no filler. And Santi has such a unique sound, voice, and delivery with her music that she stands alone as a kind of hybrid mix of genre all her own.
And what is a cooler way to open an album than having guest vocals by Karen O from the Yeah Yeah Yeahs? "GO!" is such a fun and different song – it sounds like something from the future, or maybe an alternate reality where life is a little more cinematic and intense. The second song, "Disparate Youth", was the first single from the album, and is brilliant – this and "God from the Machine", which follows are my favorites; they are both so terrific, it is pretty much a toss-up and more dependent on my mood as far as which I'd be forced to choose from if I had to… but thankfully such choices don't have to be made, outside of lists like this, when I'm actually listening to and enjoying music. And this is another rare album that begs to be listened to front to back as it is all fantastic.
I was fortunate enough to catch Santigold in concert at Club Nokia this Summer, and it was great to experience so much of this album live, and her stage show is really fun.
She has had such consistent and great material on her first two albums, I am eager to see what she produces next.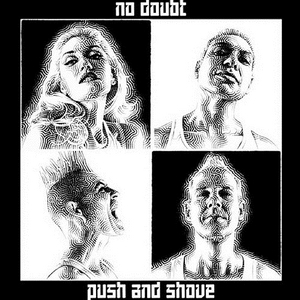 Top 10 Albums #5 – No Doubt: Push and Shove (released September 27, 2012)
Push and Shove comes 11 years after No Doubt's last album, Rock Steady, yet hearing the latter and the former, it's as if they haven't missed a beat, and continue on the same upward musical trajectory.  And though Gwen Steffani has had a successful, more pop-oriented solo career, Push and Shove most definitely sounds like a No Doubt album, not a Gwen Steffani album.
From the start with the first single and opening track, "Settle Down", it definitely has a bit of a Rock Steady confidence and swagger, and kind of sounds like it was made with tools from the same tool box.  The second song, "Looking Hot", is also the second single, and looses some of the ska bits for a more pop electronic type sound, which lends itself to the more dance club sounding remixes of the same released a few weeks ago.  This more pop-oriented sound is even more the case with the ballad-like "Easy" which comes a little later in the album.
"One More Summer" reveals a different sounding track, that actually sounds like pure No Doubt, with a decade of evolution and changes in the overall music landscape, though the chorus is vintage No Doubt sound.  It's really a nice piece that provides an updated No Doubt making music as great as any that has come from them in the past.  This is true of the title track as well, which is currently my favorite and I discuss a bit more in my Top Ten Songs list further below.
While still sounding like a band – like No Doubt – I think that there is a greater number of "slower" songs that serve as a platform for Gwen as a vocalist, who sounds as amazing as ever, and really feels like a much more accomplished singer.
When it comes down to it, No Doubt is No Doubt, and, in my opinion, all of their albums are stellar, including this latest work, and as much as I enjoy Gwen Steffani's solo work, I prefer her with her bandmates and friends, and though much time has passed, I can say that it was worth the wait.
I was also fortunate to attend one of the shows at their special set of seven gigs at the Gibson Amphitheater earlier this month, and they are as great live as they've ever been.  Hopefully a full tour will materialize in 2013, though I do have plans to catch their special Jimmy Kimmel Live! show in January.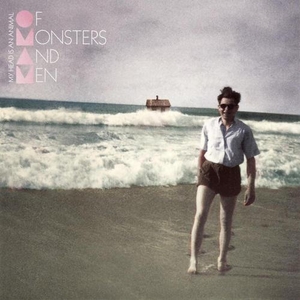 Top 10 Albums #6 – Of Monsters and Men: My Head Is An Animal (released April 3, 2012)
I was unfamiliar with this band until just a few weeks ago, when I saw them perform as part of the special "Not So Silent Night" set of concerts in Oakland.  As I noted in my review of the show, Of Monsters and Men were the band that really brought the audience to life in full force, as the energy level kicked up several notches once they took the stage and engaged the audience with their unique brand of music.
The five piece Garður, Iceland band was formed in 2010, and they employ a unique blend of indie/pop/folk that is extremely melodic and catchy, but in such a genuine and earnest way.
Listening to their album for the first time very much reminded me of GROUPLOVE, not so much music but what drive and inspires it, and how it in turn uplifts and inspires their fans.
It is also one of those albums that just begs to be played front to back, as all the songs are real gems and though the sound is uniquely them, there is a lot of variety and different blends of styles and beats, and even is quite democratic in sharing the vocals.
I definitely wanted to include one of their songs in my Top Ten Songs list, though that proved to be a tough decision, as so many of them are choice candidates: "Dirty Paws", "King and Lionheart", "Mountain Sound", "From Finner", "Little Talks"… well, I could name pretty much all of the songs on the album.
I really can't wait to see this band in their own headlining gig (was limited to just six songs in the show I attended, since it was multi-artist).
Truly a fantastic album – especially as a debut album – and amazing band.  I can't wait to see what they come up with next, and I expect it will be amazing.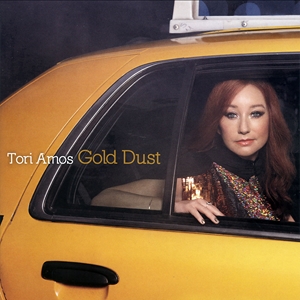 Top 10 Albums #7 – Tori Amos: Gold Dust (released October 2, 2012)
So this is an out of the ordinary choice for this list, in that it is in many ways a "best of" album with songs previously released by the artist, Tori Amos, on albums released in the past.  However, Gold Dust is something else entirely…  14 (18 if you buy on iTunes) completely re-recorded (really, reimagined) versions of her songs performed with the Metropole Orchestra.
I've been a huge Tori Amos fan going back to her first "proper" album, Little Earthquakes, which celebrated its 20-year anniversary in 2012.  I discovered her via Neil Gaiman, via earlier issues of his Sandman series in '92, and from talking with him at some appearances.  I've also had the privilege of seeing her perform live many times, going back to the Crest Theatre in Sacramento in '92.
I have always been a proponent of artists releasing new/updated/alternate versions of past work, though, unfortunately, it does not happen with much frequency.  There are so many classic songs and albums, and usually just the one studio version.  So an album like this, for me, is a dream come true.
The classic recordings will always be just that – the classic recordings – but listening to this album, and hearing these amazing orchestral versions of these songs I know backwards and forwards is such a gift.
If you are already a Tori Amos fan, this album is a must buy.  If you aren't, a perfect introduction.  My highest recommendation.
Top 10 Albums #8 – Muse: The 2nd Law (released October 1, 2012)
Muse have increasingly made music that feels like it is made to rock stadiums, and with The 2nd Law, it's hard to imagine them pushing that any further.  The opener, "Supremacy", comes across as a Muse anthem on Queen and James Bond theme steroids, with a tinge of electronic guitar distorted Mighty Mouse theme song in the mix.  But it's really a bold statement, and if this doesn't make people stop with the Radiohead comparisons (which I've never gotten at all), I'm not sure what will.
With no more "up" to go, the album drops down into some kind of dubstep dance track with the first single, "Madness", which is an awesome song in that it shows how far the band can stretch their trademark sound and explore different corners of popular music.  Muse just sounds like Muse, and they don't seem to be interested in just recreating past hits, but delving into new territory.
The whole album is like a giant alternative electronic rock orchestra, or the soundtrack to some film that can't be made for another decade or two.
Matt Bellamy isn't the most versatile male vocalist in music today, but what he lacks in range and gymnastics he more than makes up for with character and emotion and vulnerability.  Nor does he have the need to sing over every moment, allowing the songs to breathe on their own, and revealing their innovative compositions and sounds, as well as both harsh and soft moments to come alive and build.
I currently have tickets to two Muse tickets for shows in early 2013, and eagerly anticipate experiencing some of this new material live.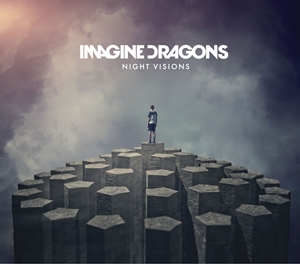 Top 10 Albums #9 – Imagine Dragons: Night Visions (released September 4, 2012)
Night Visions is an amazing work for a first album, which followed a few preview EPs released by Imagine Dragons earlier this year.  Really quite an accomplishment for the Las Vegas band, which is just breaking as a band this year.  I was fortunate enough to see them live earlier this month as one of the bands performing on Night 2 of "Not So Silent Night", and my first thought was, who on earth would want to follow this band's set?  Their own headlining tour for 2013 went on sale a few weeks ago, and my closest venue showed an instant sell out.  This is a band that is definitely on the upswing, and based on their incredible album and amazing live performance, I expect that they will have a very, very successful 2013 and beyond.
Night Visions opens with "Radioactive", which is a huge hit for them at the moment, but they are no one hit wonder, and this is clear as that song closes and "Tiptoe", which sounds as though it is influenced by some of the best synth bands and music from the 80s, but at the same time is very contemporary.  But it is clear by this second song that this is music that is upbeat and uplifting.
"It's Time" is the single that was released the same day as "Radioactive" back in February, as somewhat of an assault on the music world and as the lead single on their Continued Silence EP, which included several songs from this full album, which came later. This song did well on the various charts, though I have to confess I was oblivious to it all at the time (I don't listen to the radio, so if I don't find something on my own and purchase it, I essentially never hear it).
Though a new band, they've really developed their own sound and brand of pumping arena rock with special synth and even mandolin flourishes that set them apart from their contemporaries.
Each song on the album is a gem and it's a great work to take in as its laid out on the track listing – an inspiring journey with a band that is going places.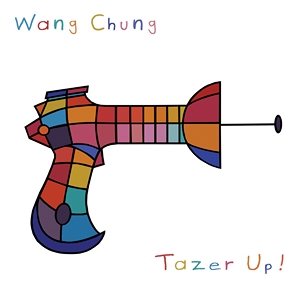 Top 10 Albums #10 – Wang Chung: Tazer Up! (released December 11, 2012)
Most people hear "Wang Chung" and the first thing that pops into their head is "Everybody Have Fun Tonight, Everybody Wang Chung Tonight"…  but there is so much more to the band and the men behind the music, and after a very long absence from the music scene as far as studio recordings go, I believe that they proved that just as 2012 comes to a close.
Put simply, their new album is awesome, and shows a lot of depth and versatility to their music.  Tazer Up! is end to end just a great album and is instantly catchy, with elements of 80s New Wave but in contemporary form.  I already discussed the album in depth and literally track by track with frontman Jack Hues as part of my "Rock Talk" podcast audio interview series, and have listened to it quite a bit since, and enjoy it more and more with each listen.  My hope is to catch the live set sometime in 2013, but in the meantime, I recommend checking it out – one of the best of 2012.  "London Orbital" just missed my Top 10 Songs list.  Such a funky tune.
Top 10 Songs (2012)
My criteria for this list are songs that are on any album released in 2012 or any song released officially as a single in 2012 (even if the album came out the year before).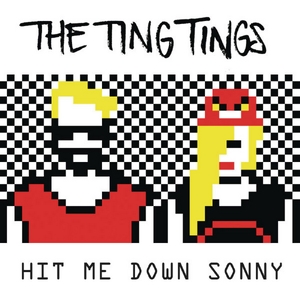 Top 10 Songs #1 – "Hit Me Down Sonny" by The Ting Tings (from Sounds from Nowheresville) released as single on May 2, 2012
Sounds from Nowheresville was my favorite album of the year, and "Hit Me Down Sonny" was positively my favorite song.  It's both incredibly unique as well as somehow familiar.  Clocking in at 2:51, it left me wanting more. It's not some kind of overpowering song, or terribly complex, but each element of the song – Katie's precision vocals, the bell toll, the handful of guitar riffs, the programmed beat along with "real" drumming.
The funny thing is, I've read some reviews completely panning this song (and the band), and it just amazes me.  It's the hookiest song released all year, and in many ways conjures up feelings of both Blondie and vintage Beastie Boys all at once.
One of my favorite concert moments of the year was seeing this song played live in San Francisco, barely a week after Katie had her emergency apendectomy, and she jumped off the stage and swung her legs around the front rail right in front of me and continued on singing sitting right in front of me.  I happened to catch all of this on video with my pocket camera – brilliant band, brilliant song:
Top 10 Songs #2 – "Blood for Poppies" by Garbage (from Not Your Kind of People) album released on March 26, 2012
Simply put, for me, this song is as great as any Garbage song ever put out in the past, and may even be my favorite.  It's just pure Garbage, firing on all cylinders for what you expect from a Garbage song, but is so on point and refined I really can't listen to it enough – I never tire of it, and when I hear it, I want to hear it again.  I think it must have something to do with how my brain is wired or something…  awesome fast, catchy beat and relentless lines building and building with one break down about two thirds in…
You can check out the official video on the GarbageVevo channel: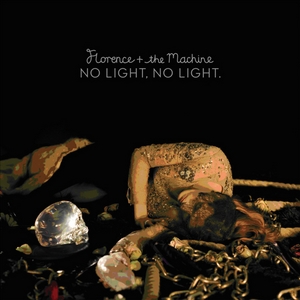 Top 10 Songs #3 – "No Light, No Light" by Florence + The Machine (from Ceremonials) released as a single on January 16, 2012
Ceremonials came out last year, but this single – in my opinion one of their greatest works from any album, came out just a couple weeks into 2012.  Brilliant, brilliant song from one of the best albums in many years.  I just can't say enough good things about this song, but I have to say that you really, truly need to see it performed live to feel the full power of this song as delivered by Florence + The Machine right in front of you – it's a moving experience.
I was fortunate enough to do just that twice this year – once at the beautiful Mondavi Center in Davis, CA and many months later at the historic Hollywood Bowl – and the two venues could not be more different.  The former is of relatively new construction and indoors, as well as very refined (you walk in and expect to see an orchestra perform, and feel like maybe you should have worn formal attire) while the latter is "the largest natural amphitheater in the United States" – it is vast and outdoors.  I had front row seats for both shows, and actually shot amateur video with my pocket camera for this song at both shows, and you will see the performance has as much contrast as the venues (and both are utterly brilliant):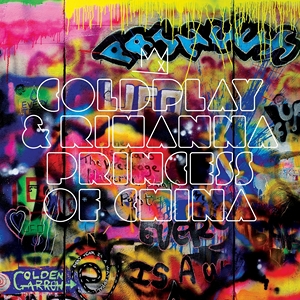 Top 10 Songs #4 – "Princess of China" by Coldplay (from Mylo Xyloto) released as a single on April 23, 2012
Coldplay is one of my favorite bands, and quite some time before Mylo Xyloto came out, there was a very poor quality video from their at live performance at Rock im Park Festival in Nürnberg on June 3, 2011…  and it was fairly bass/LF distorted and hard to decipher (there is actually a much better version uploaded by a fan on YouTube now, with Chris Martin singing both parts).  In any event, the song had fairly intriguing origins, and had a very different sound from most other Coldplay songs.
When I eventually heard the full version with Rihanna's vocals, I thought it was an incredible song.  Of course, many hardcore Coldplay fans rebelled at the notion of Coldplay featuring any mainstream pop artist on a song, so it seems to be one of those love it or hate it milestones for the band.  I happened to be a Rihanna fan (who I even met in London in 2011), so I did not have any such baggage or restraint, and just love the song and how it conjures up some kind of imaginary alternate reality and mixes it with the most basic of pop song topics – the love song.  It just feels like an epic song, and I think seeing it "in context" with Rihanna – like in the new Live 2012 Blu-Ray/DVD – well…  it's hard for me to understand someone hating that, but I think it's an amazing combination of talent.  Plus, Chris Martin, as a vocalist, has a more rough, genuine, earnest singing style, while Rihanna is in stark contrast with her seemingly unearthly gifts and distinct and instantly recognizable voice.
In addition to the song being one of my all-time favorites from the band, I think the official video is amazing and quite artful: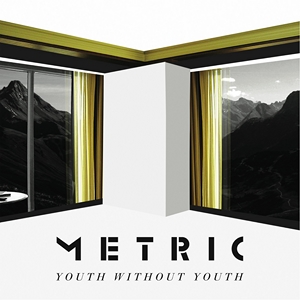 Top 10 Songs #5 – "Youth Without Youth" by Metric (from Synthentica) released as a single on May 1, 2012
I've already gushed about Metric in my Top 10 Album section, and this was the lead single from the same.  A quick burst opening to get your attention and then a kind of relentless beat that hooks you in and never lets you go, with similarly relentless singing only broken up by a catchy guitar riff, as well as the synthetic voice "youth without youth" mixed in…  also, upon first listen, I was trying to figure out the "story" at the same time, so there's the curiosity about the title and what the song is about…  but whatever it is, it doesn't matter, because it's perfection in alt pop.
I think when I first heard the some, Orwellian and Blade Runner and A Clockwork Orange kinds of settings came to mind.  It has kind of a dark undertone, and the lyrics of contradiction, like the title of the song, "born without time", etc.  But they consistently have some of the best lyrics in songs put out by anyone today; just as much true poetry on its own as it is pop music with the accompanying instrumentals and singing.
I chose this song to include on my list over "The Void" mostly because the fact that it was also released as a single this year put it over the top – but I love "The Void" – a completely different kind of song – just as much and for reasons entirely different.  I think "The Void" is the catchiest song put out this year.  It seems really simple upon first listen, but it is so well orchestrated and perfectly layered that the more you listen to it and try to pick it apart, the more clever you realize it all is…  I don't know if there is any chance this song will be released as a single next year, but based on the infrequency with which it is included in their live sets, I doubt it.  It is a shame if this song is overlooked, as it is a real gem, which is why I have written this addendum to include it as my "tie" choice for my favorite track from the brilliant Synthentica.
In any event, getting back to "Youth Without Youth", I did record a video of a live performance of that song at The House of Blues in Las Vegas a couple of months ago, which was an amazing show: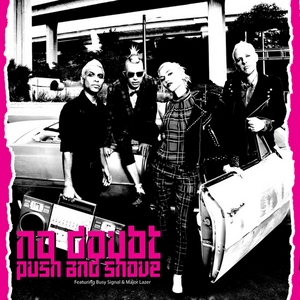 Top 10 Songs #6 – "Push and Shove" by No Doubt (from Push and Shove) album released on September 25, 2012
I've already written of my love for the latest No Doubt album, Push and Shove, in my Top 10 Albums list… but the title track (as of yet unreleased as an official single) also happens to be my favorite track on the album.  The band released "Settle Down" as the first single, which makes sense to me, because my first though about that song (which I also love) is that it shares some of the same sound and vibe as their last album, Rock Steady, which came out in 2001.  "Settle Down" feels like a companion song to the intro and title track from Rock Steady in pure sounds, but with a bit of "Hey Baby" spirit and pacing; kind of an offspring of those two songs.  So as a first single, it's kind of like a "we're back!" over a decade later – a great transition.
"Push and Shove" is still very much a No Doubt song with No Doubt stylings, but to me it's even better than their past work (again, I love all of their past albums).  "Push and Shove" is much more sophisticated and goes through a lot of changes throughout the song, and it all works brilliantly.  So much variety and it all just blends as if their brand of music has grown into its own full-fledged genre.
For me, "Push and Shove" illustrates how far this band has come as musicians and artists, and provides opportunity for them to become even bigger than ever.  As I've lamented in a few articles over the past year, it is my opinion that the masses and mainstream had, well, not the best taste in music in the 90s, speaking broadly, and that was the decade in which No Doubt was most active and scoring hits.  I think the music industry has changed so much in their absence of producing music together that they can absolutely reach an even bigger audience today with music of this quality and caliber.  And from a strictly corporate "soulless" perspective, as a band and what they bring to the table (a stunningly beautiful and fashion trendsetting front woman with both pop and indie cred, a talented group of "real" male musicians who are easy on the eyes, as well as roots in punk, indie, ska, pop, R&B, and electronic music) their crossover appeal to different demographics is limitless.
But getting back to the actual song… it's just a great pop song.  Super catchy and hooky and is just pure No Doubt.  They are back, and for me, this song alone kicks the door to the future wide open for them.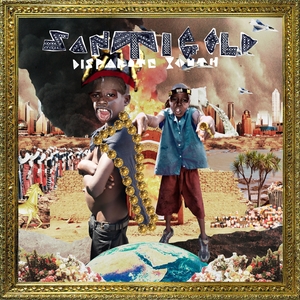 Top 10 Songs #7 – "Disparate Youth" by Santigold (from Master of My Make-Believe) album released on April 24, 2012
Master of My Make-Believe was one of my favorite albums of the year, which created the unfortunate problem of figuring out which song stands out for me as the best.  And honestly, it was really a tie between "Disparate Youth" and "God from the Machine".  Truth be told, I probably prefer the latter with a slight edge to how it speaks to me (though that can change with mood), but as was the case with my similar dilemma with deciding on a song from Metric's latest album, I thought I would let them have a vote and decided to go with their first single that received the biggest push at time of release, "Disparate Youth".
I really love "Disparate Youth" because it is composed of such compelling bits of non-traditional sounds that are mixed in a way that flows so beautifully and naturally, somehow floating along with Santi's lyrics and delivery.  Interestingly, when you listen to the song, the lyrics come across as fairly light and unsubstantial, and the guitar riff and backing chorus have a positive vibe.  But when you look at the actual lyrics, there are more lines than the traditional pop song.  But the song is actually about substantive struggles in life, yet has an extremely uplifting message that matches the feeling of the song perfectly.
It's really a beautiful song, and Santigold really stands alone in the kind of music that they make and share in live shows around the world.
I was lucky enough to see one of her shows this year at Club Nokia in Los Angeles, and happened to have recorded her live rendition of this song on that date: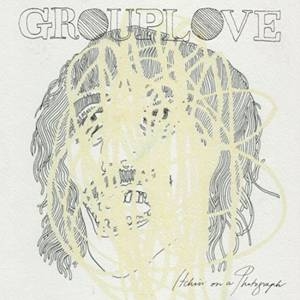 Top 10 Songs #8 – "Itchin' On A Photograph" by GROUPLOVE (from Never Trust a Happy Song) released as a single on August 13, 2012
GROUPLOVE is a band I didn't start listening to until this year (and have now seen live twice), so they are my favorite "new" (to me) band of the year for sure.  Love Never Trust a Happy Song and every song on it, happy as it might be.  "Itchin' On A Photograph" is a fantastically catchy and upbeat song, and really captures the spirit and sound of this band.  Starting with the clapping beat and the simple riff, the kind of tortured and insecurity in the delivery of the opening vocals, all building to a chorus that sounds celebratory but is maybe anything but.
For me, they are one of the coolest bands out there today, and a must see in live form (which I had a chance to do twice this year) – fun and upbeat, and even in a song that has some melancholy elements, it is still more upbeat and positive than most pop songs, and they come in a decidedly alternative form.  All of this is reflected in their official video for the song (they bring just as much energy to every song in their live sets):
Top 10 Songs #9 – "Dirty Paws" by Of Monsters and Men (from My Head Is An Animal) album released on April 3, 2012
Of Monsters and Men is another band I did not find until this year, and instantly fell in love with them – such a unique and awesome band – everything on My Head Is An Animal is genius folk-infused alternative pop.
I had a challenge figuring out which track to highlight in this year end review, since they are all excellent, but settled on "Dirty Paws", as I think it's the best example of their song and perspective, showcasing their special brand of music.
Nanna and Ragi share vocals across the album, and this song gives a taste of both of them and their unique, beautiful voices.  I also love how it really conveys genuine emotion and paints a special world that their songs live in.
I found this great live video of the band performing the song for KEXP Radio that is a good introduction to Of Monsters and Men if you are unfamiliar with their work: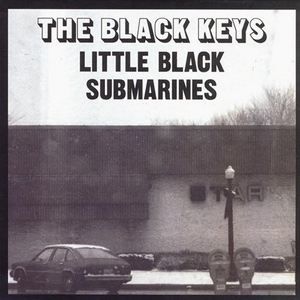 Top 10 Songs #10 – "Little Black Submarines" by The Black Keys (from El Camino) released as a single on October 8, 2012
I love The Black Keys.  I just closed out 2012 with them, seeing them for a second time this year, and what a way to send off an amazing year in live music (one of the best live bands touring today).
El Camino is a fantastic album, with song after song of amazing blues/garage rock and roll.  These guys are the real deal, and know how to rock it out.
"Little Black Submarines" is an epic song, but doing research, it appears to have been born in its studio form by way of experimentation…  with the band recording different takes on the song – and ultimately blending two totally different contrasting styles together, into something timeless, instantly classic, and Zeppelin-esque.
I videotaped their live performance of this song at The Joint at The Hard Rock Hotel and Casino this weekend, to capture the power of this song performed live before an audience:
Top 3 Remixes (2012)
Top 3 Remixes #1 – "Spectrum (Say My Name) [Calvin Harris Remix] by Florence + The Machine, remix by Calvin Harris (from Spectrum (Say My Name) EP), EP released on July 8, 2012
"Spectrum (Say My Name)" is a song I love as much as "No Light, No Light" (which ranked high on my Top 12 Songs list), but as amazing as it is, Calvin Harris somehow gets the song to such a degree that he was able to kick it up another notch without taking anything away from the studio single, which blows my mind.  Most definitely the top remix of any song in 2012.  A brilliant song made even better by the best in the business at what he does.
Below is the video for the Calvin Harris remix: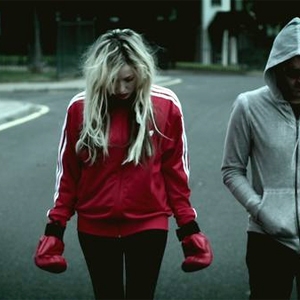 Top 3 Remixes #2 – "Silence (Bag Raiders Remix)" by The Ting Tings, remix by Bag Raiders, (from Sounds from Nowheresville); album released February 24, 2012 [note remix was released in video-only form in late 2011)
This remix appears on my pick for album of the year, Sounds from Nowheresville, though was made available as an album preview in late 2011.  Another instance of an amazing song changed dramatically and brilliant in this alternate remix form as well (and if I had to choose, I think I'd pick the remix version, though I love them both).
Below is the official video for this remix version.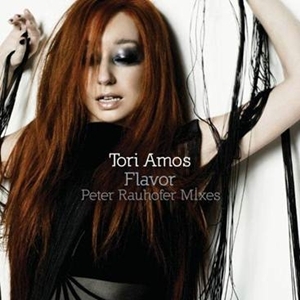 Top 3 Remixes #3 – "Flavor (Club Mix)" by Tori Amos, remix by Peter Rauhofer (from Flavor (Peter Rauhofer Mixes) – EP); EP released December 4, 2012
Tori Amos has had some of her songs remixed for more dance and club audiences over the years, but I'd have to say that the Club Mix by Peter Rauhofer on his EP of mixes for the song "Flavor" is the best.  The remix sounds almost nothing like the melancholy track found on Abnormally Attracted to Sin, her 2009 album, or the orchestral version on this year's Gold Dust, but is dramatically sped up and stripped of the original arrangement into something completely pop, dance, and electronic.  The song can be streamed on the Perez Hilton site HERE.
Top 3 Live Albums/Videos (DVD/Blu-Ray), 2012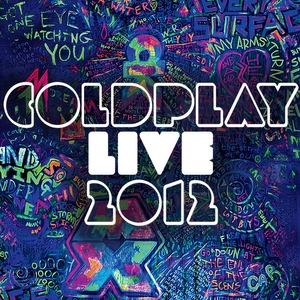 Top 3 Live Albums/Videos #1 – Coldplay: Live 2012 (released on DVD and Blu-Ray Disc on July 2, 2011)
My biggest complaint with Coldplay (one of my five favorite bands) is that they do a ton of live shows, many of them filmed, but 2012 is the first time in almost a decade that they've released an official DVD/Blu-Ray Disc of one of their concerts.  The Viva La Vida era is my favorite, and it (and X&Y) were not given the video treatment, which is really a shame for someone from my perspective (I'm all about archiving pop culture history).  I would be happy with the excellent MTV World Stage show from Japan on Blu-Ray just so I could delete the broadcast from Paladia from my TiVo (and not have to fast forward through all of those commercials).  But I digress…
Coldplay Live 2012 is one of the best concert videos I've seen (and I own probably upwards of 100).  While it may be a bit overly edited and cut for my tastes, it is first and foremost beautiful, and captures the magic of this tour and everything about it (including the awesome Xylobands created by Jason Regler).  Also cool are the behind-the-scenes bits that give further insights into the life and times of this band.
Most of the show is from the Paris concert this Summer (which I was going to try to make following a London trip, which was unfortunately cut short); though there are some bits from other shows cut into the production, including half of one song from the "Unstaged" show I went to in Madrid in October 2011 (which was the first show which employed the aforementioned Xylobands).
Another plus is the iPad app designed to complement the Blu-Ray/DVD experience.  Very cool.
Below is the official trailer:
Top 3 Live Albums/Videos #2 – Duran Duran – A Diamond In The Mind: Live 2011 (released on DVD and Blu-Ray Disc on July 2, 2011)
This concert was filmed in Manchester, England on December 16, 2011 as part of their All You Need Is Now Tour.  I actually saw the same show a few days before at the O2 Arena in London, and it is awesome for me to have more or less the same experienced memorialized in an official video from the band.  Their 2011 album of the same name as the tour was their best in many years, and it was an awesome tour with a great set list, and the band has honestly never sounded better.  They are definitely one of my all-time favorite bands, and I plan to see them at least once on every tour they do as long as that lasts, as they are responsible for creating some of my favorite songs going back to my childhood.
Below is the official trailer for the release: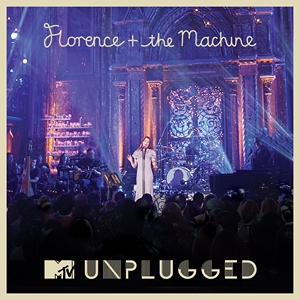 Top 3 Live Albums/Videos #3 – Florence + The Machine: MTV Unplugged (released on Blu-Ray and DVD on April 5, 2012)
Florence + The Machine have appeared someone in every section of my year end review, so probably it is no surprise that their excellent MTV Unplugged show is part of my best of the videos.  Compared with most popular artists today, I think Florence + The Machines are fundamentally much more unplugged than the majority, or at the very least include some instrumentation that you won't find on the stage with other bands.  Having said that, there is definitely a difference between the standard Florence show and this one that was part of the long history of Unplugged shows produced by MTV, and I'd count this one at the very top (sharing the spot with the historic Nirvana appearance).  Absolutely brilliant stuff, and the CD/MP3 download for the same show is a must buy.  Fantastic.  Included is the best cover of "Try A Little Tenderness" that you will ever hear.  Wow.
Below is the official trailer for the show:
Top 3 Songs Previewing 2013 Album Releases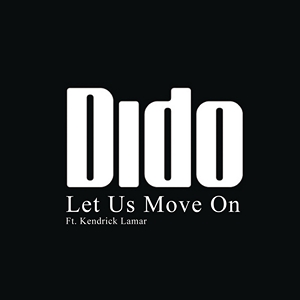 Top 2013 Preview Song #1 – "Let Us Move On (feat. Kendrick Lamar)" by Dido (from Girl Who Got Away, due March 4, 2013); released as a single on December 18, 2012
This is a brand new track previewing Dido's new album coming in Spring 2013. I have a special place for Dido in my heart. I was always a fan of her work, but it wasn't until I purchased and bought her DVD, "Live at Brixton Academy", that I put her near the top of my list of all-time favorite artists. It is without a doubt one of the best concerts I've ever seen… on DVD.
Sadly, I've never seen her live, but after seeing that show on video, it is one of my biggest concert-going regrets.
I love her studio recordings and albums, but in live form with that incredible band is something else entirely. My favorite moment in the show is their performance on the song "Isobel", which literally gives me chills down my spine through one section of the song where it builds up and she's locked in on drummer Alex Alexander and they are just feeding off each other – amazing! Anyway, if it were possible, I would trade nearly any past concert experience to have been in the audience for that show at Brixton.
So I've been waiting and waiting for a new album just for the opportunity to see her live – finally – and it appears that 2013 will be the time for that… as long as she has some shows somewhere on planet earth, I will be there for at least a few of them.
In any event… the new song, officially released as a single just as December was coming to a close… "Let Us Move On". Thankfully (and unsurprisingly), I love this song, and would add it to this list regardless of my passion to see Dido live in the future. I would count this among my favorite Dido recordings, so it bodes well for the quality of the upcoming album.
Somehow Dido has the ability to convey such heartfelt emotion with her delivery, but the sound of her voice… words can't describe. And with this song, she continues to surprise and grow and evolve as an artist, while staying true to her style and sound and structure. And she remains one of the best songwriters in music today.
2013 will be a great year for music.
Here is the official video for the song: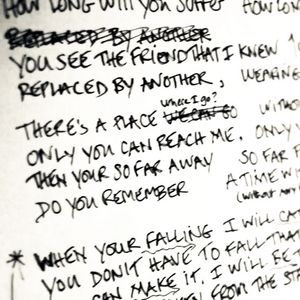 Top 2013 Preview Song #2 – "In-Studio Collage 2012" (Untitled, AKA "Angel of Love") by Depeche Mode (from forthcoming as yet untitled 2013 studio album); published as a video on YouTube on October 23, 2012
Depeche Mode is my all time favorite band. I grew up with their music, and it shaped my life. They are the band I most gravitated to as a kid and remain my favorite band to this day. Music for the Masses is my favorite album, and Never Let Me Down Again, my favorite song. In many ways, the band has substantively contributed to my love for music. So obviously their new album coming in 2013 will be one of the most significant events for me in the coming year.
They announced a world tour in support of the album, though current dates are all overseas. I've already purchased tickets and booked travel to see them at five of those European dates, so there will be significant coverage of their tour on the Rock Subculture Journal.
They have yet to release any single from the forthcoming album, but they did publish an "In-Studio Collage" on YouTube in conjunction with all of their announcements.
It sounds like a full song to me, but it's unclear if this will be on the album (I suspect it will be, but who knows). I'm really excited from what I hear in this song though, as it sounds more like their late 80s/early 90s work, which is my favorite (I would rate Music for the Masses, Violator, and Songs of Faith and Devotion as their best works).
It is a one song preview, and they've put out excellent singles along with every album, but someone, hearing this, I have a feeling that this will be their best album in decades.
Below is the unnamed song featured in the "In-Studio Collage 2012":
Top 2013 Preview Song #3 – "You're The One" by Charli XCX (from You're The One EP; forthcoming album TBA); EP released on June 12, 2012
Big things are expected for Charli XCX in 2013, who has opened for both Coldplay and Santigold in the past year (I saw her live at a Santigold show at Club Nokia) – truly an astounding achievement for an artist that has yet to release a studio album. But at age 20, the British singer has been making music since 2008… so it will be interesting to watch her career blossom even further in the coming year, with the release of her first album. She was an amazing live performer, as seen in a video I shot of another song, "How Can I?", during her Club Nokia supporting set back in June (LINK).
"You're The One" has an interesting blend of both bleak and pop, with a sound that captures some of the best elements of the 80's, my favorite era of music and a time long before Charlotte Aitchison was born.
Below is the official video for "You're The One":
In closing, and most importantly, a special and sincere "thank you" to all who have supported me and this site – the publicists, promoters, artist management, venue personnel,  and everyone involved in the production of music and bringing live music to the stage.  As well as a thanks and gratitude to all of the other music fans who I've met and gotten to know over the past year, many more than I would have imagined who have become real, lifelong friends as a result of our shared pursuits and crossing paths on our journey to feed our mutual love of live music (you all know who you are!).
Jason DeBord
(916) 813-1797
jason@rocksubculture.com