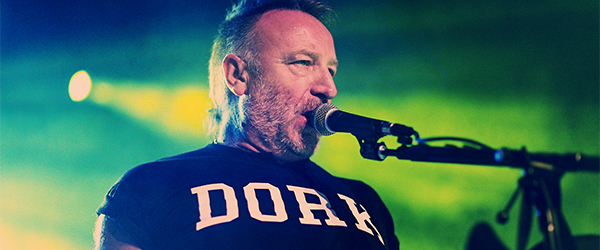 This article features the latest in an ongoing series of "Rock Talk" podcast audio interviews for the Rock Subculture Journal. Today's guest is Peter Hook.  Peter Hook is a founding member of Joy Division and New Order, and next week embarks on his latest tour as Peter Hook & The Light, covering the third and forth New Order albums, Lowlife (1985) and Brotherhood (1986), in full.  Last year, he and his band covered the first two New Order albums and my review of that tour can be found in a separate article (see: "Peter Hook & The Light Performing New Order's "Movement" and "Power, Corruption & Lies"…).
In the interview, Mr. Hook offers many candid thoughts about frustrations and heartbreak, finding happiness, and views about his work with Joy Division and New Order, and those relationships.  And Hot Tub Time Machine.
The audio interview can be heard in its entirety in the player embedded below, and is also available as a free download from iTunes HERE.
Podcast: Play in new window | Download
Subscribe: Apple Podcasts | RSS
You can use the following links to learn more about Peter Hook, his music, upcoming live dates, and other news:
Official Website: www.peterhook.co.uk
Facebook: www.facebook.com/peterhookandthelight
Twitter: www.twitter.com/peter_hook1
YouTube: www.youtube.com/user/PeterHookAndTheLight
Soundcloud: www.soundcloud.com/play-concert/peter-hook-the-light
Special thanks to Peter Hook for taking the time to talk with me today to participate in this podcast interview.
Jason DeBord