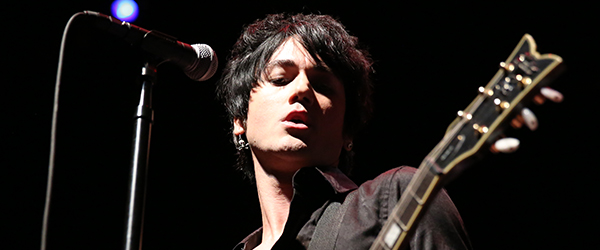 This article features the latest in an ongoing series of "Rock Talk" podcast audio interviews for the Rock Subculture Journal. Today's guest is Keven Preston with Prima Donna. The Los Angeles-based rock band will be embarking on a North American tour with Adam Ant starting later this month, running July, August and September.
The audio interview can be heard in its entirety in the player embedded below, and will also be made available within 24 hours as a free download from iTunes HERE.
Podcast: Play in new window | Download
Subscribe: Apple Podcasts | RSS
You can use the following links to learn more about Prima Donna, their music, upcoming live dates, and other news:
Official Website: www.primadonnarocks.com
Facebook: www.facebook.com/PrimaDonnaOfficial
Twitter: www.twitter.com/PrimaDonnaBand
YouTube: www.youtube.com/user/PrimaDonnaVision
Sincere thanks to Kevin Preston for talking with me today about his awesome music and fascinating journey and insights into the world of authentic rock and roll.
Jason DeBord